01
Login with BIGO account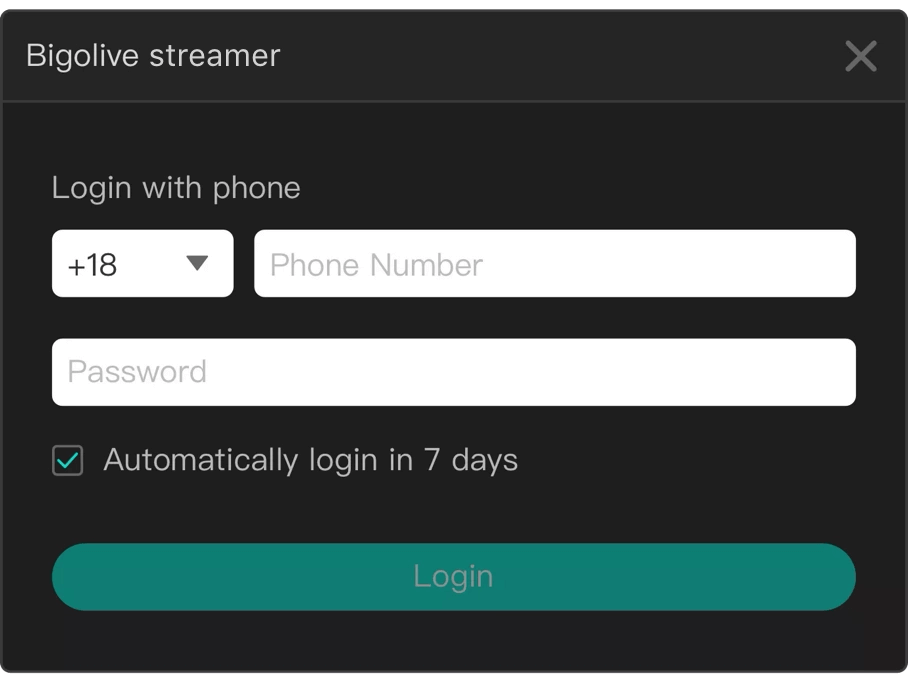 02
Now you have already begun your live show!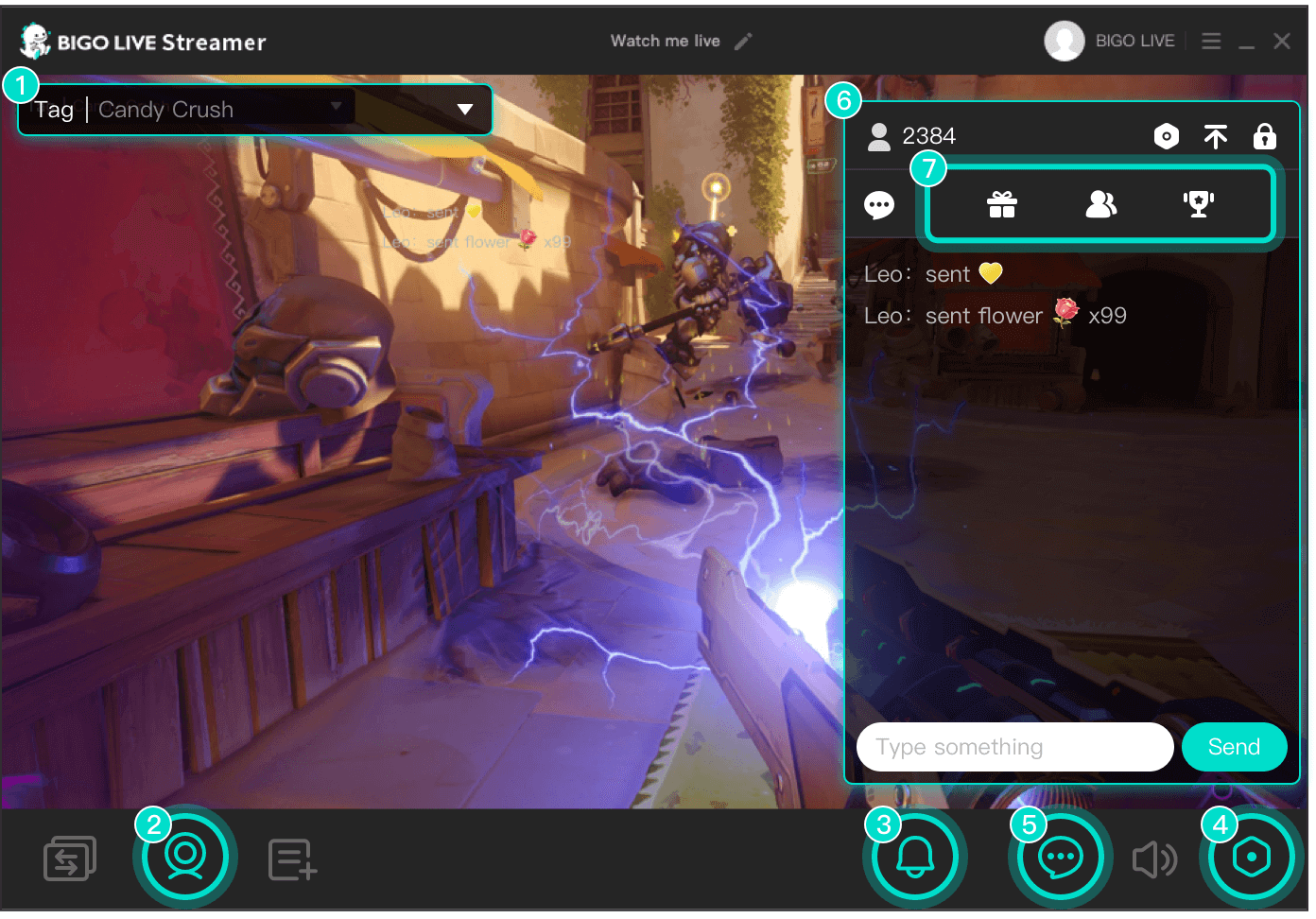 1.Choose the tag of the game that will be broadcast live!
3.Send a streaming notifytion to summon your own fans!
5.Press here to Hide or show the message toolbar.
6.You can move the toolbar to anywhere in the preview area.
7.Find your information of this LIVE. You can also tell us your problem from Feedback here.