01
Setup the live mode and generate the BIGO code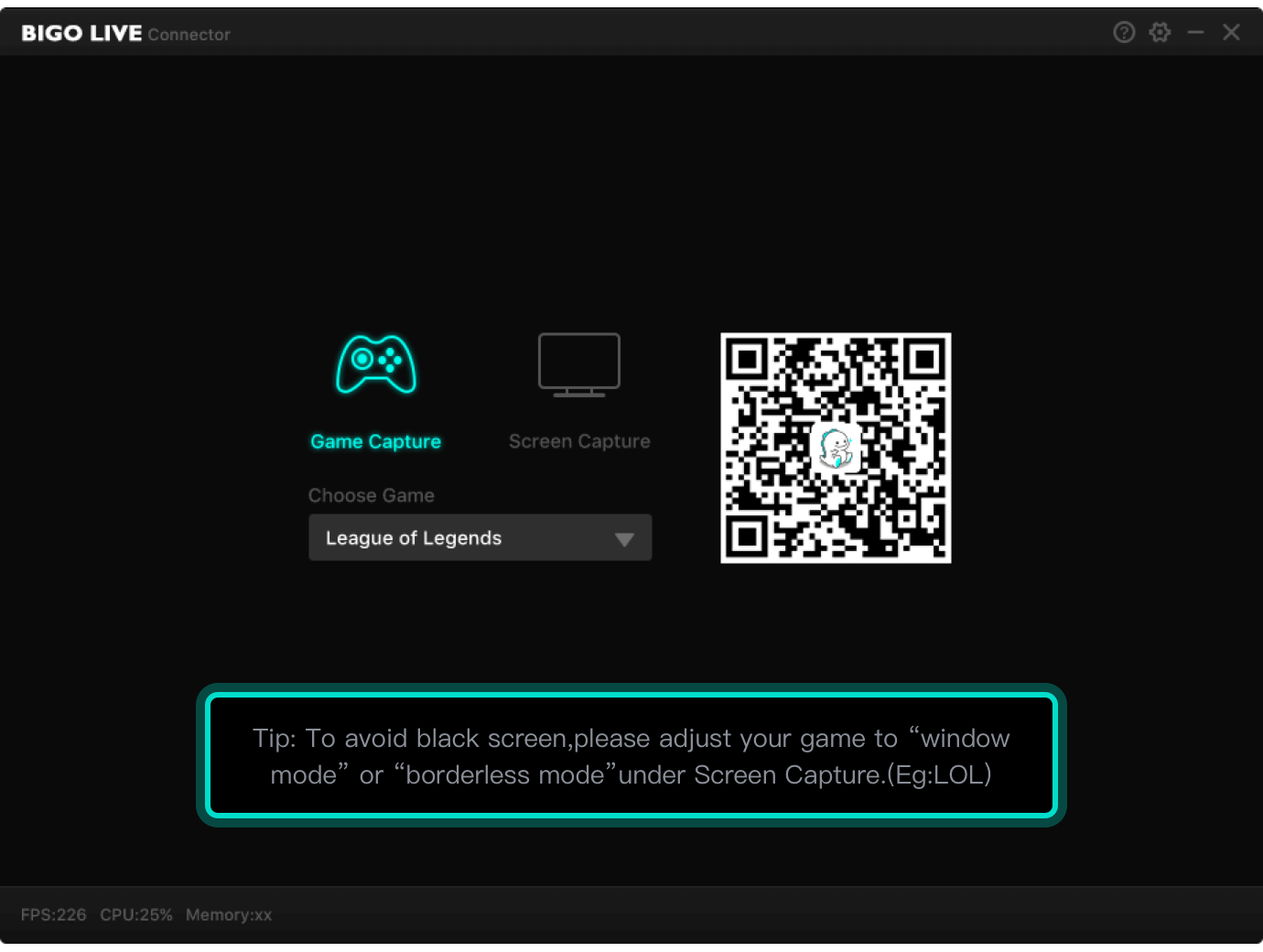 02
Scan the code from your BIGO LIVE APP.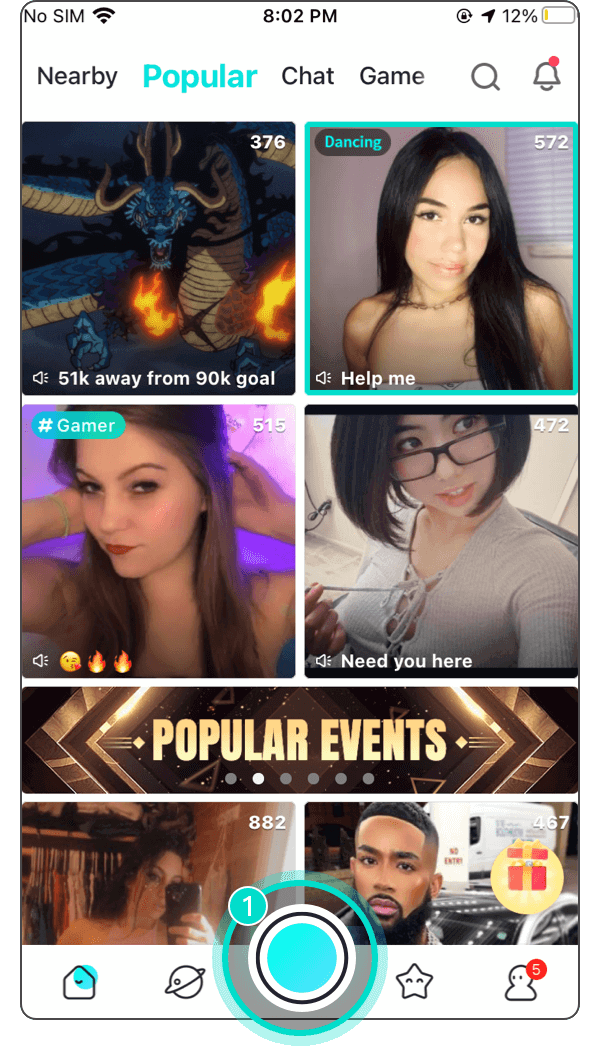 1. Click the live button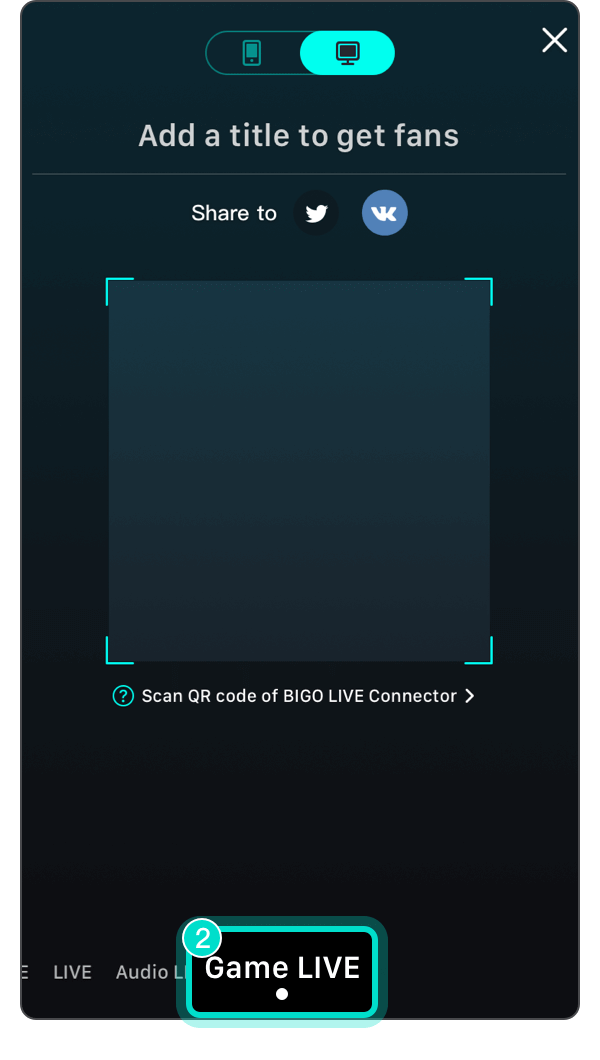 2. Choose game live broadcast
03
Now you have already begun your live show!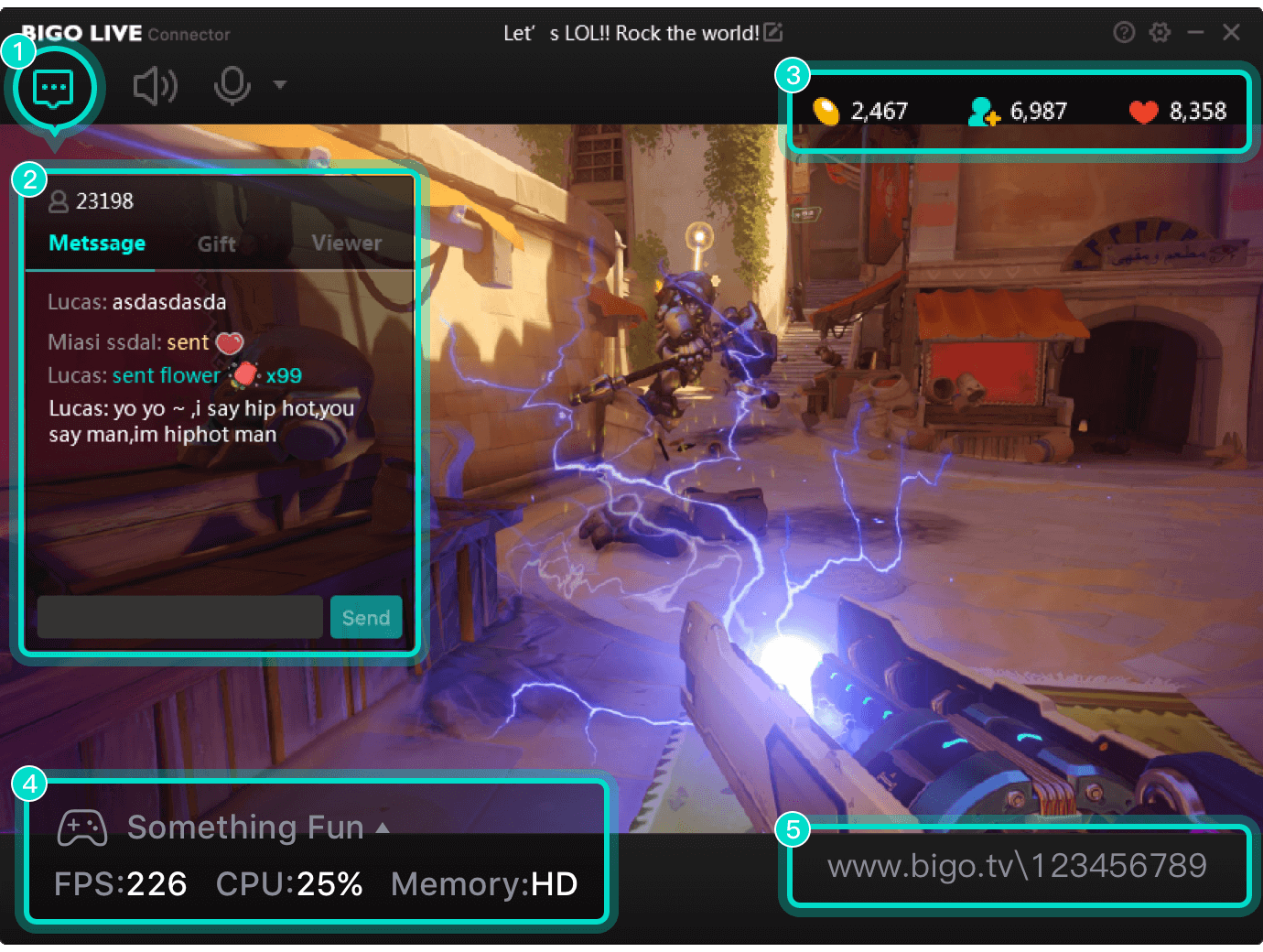 1.Press here to Hide or show the message toolbar
2.You can move the toolbar to anywhere in the preview area
3.Find your information of this LIVE You can also tell us your problem from Feedback here
4.We will automatically change the tag if you quit the game. You will be warned if you swtich your display resolution from HD to SD.
5.You can go to your game live page from HERE and invite your friends to join.